The chaos has evolved hehe, I have to go under the knife! Next monday I'll have surgery, not cosmetic, I'm removing a cyst from my abdomen, and it's huge! Well, free liposuction you could call it, or just hell. . . Your choice. . .
But let's skip the bad news and forward to the good news! Got 4 goods to tell. . .
1. I spent the weekend in London. . . Spending money, eating brilliant food, just enjoying life. Got some great bargains, which makes me one happy baby. Bought some amazing All Saints dresses, jay! Here's a picture of one of the dresses. . .
2. I bought my self a gift, too keep my happy when I figure out how to do after the surgery. A 2008 collection Chloé bag. Yes it might be a bit over the top as a "feel good gift", but damn, it feels amazing! It's a dark brown padlock messenger bag, pure magic I tell you.
3. I'm planning a trip to Zanzibar with my best friend, we're going in the beginning of June. . . If everything goes acording to plan.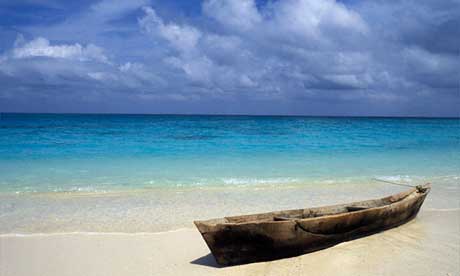 Picture is from www.theguardian.co.uk
4. I got a mail from Getty Images, they want to enroll me into their little piece of photography heaven. So right now I'm downloading the tax-forms, the model release form and the agreement. . . Took me a vile to read the agreement, but it seems "all good".
So it seems, if we look at the whole picture, and kind of cross out the whole surgery bit, my life is good shit these days :)
Here is the song of the day: